Please note: I will be updating this page soon ~ Elizabeth

 

When we entered 2022 many were hoping and praying that the unpredictable, erratic and challenging events that occurred last year would be left behind and that 2022 would bring a more stabilizing energy and at least some version of a "return to normalcy." Yet here are, half way through 2022, and it seems pretty clear that a "return to normalcy" is not to be found on the menu for 2022 as it has brought its own challenges along with a good dose of uncertainty.
Even though welcome changes haven't been apparent on the outer, there have been significant shifts taking place on the inner and the higher realms…the realms where possibility and our golden potential originate. These shifts are especially significant for those on a path of enlightenment and will continue as we venture further into the powerful transitions ahead, for indeed there are more coming as we transition from the Age of Pisces to the Age of Aquarius.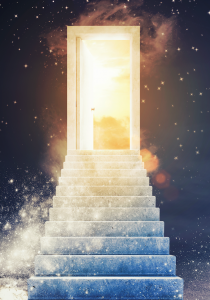 Though we experience the impacts of these transitions in ways that are unique to us personally, it is clear that they are very much impacting the World at large as well. From a higher perspective the potential in these times for personal growth and collective awakening is huge and designed to help us shift from one level to another and then perhaps even another, in a relatively short period of time.
Perhaps you are already sensing these subtle shifts and as a result your interests, focus and priorities have been morphing into something new as you sense that the Universe is inviting you move into new directions. Or maybe you feel that while new opportunities and possibilities are knocking at your door… you aren't sure how you will create them in your life with all the uncertainty now and in the foreseeable future. No doubt, having a better understanding of the forces in play can help make sense of all this.
Recently in meditation I heard the Cosmic and Astrological energies present described as a: "Harmonic sequence of waves" and that these waves will gain intensity as we approach a new cycle beginning in 2025 (more coming on that soon). For those on a spiritual path the focus now turns towards preparing for and aligning with these waves of energy.
Discovering how these waves will impact you personally and spiritually will give you a better understanding about the times we are in while also laying out what is possible for you personally and what their higher purpose is in the months, and years, ahead.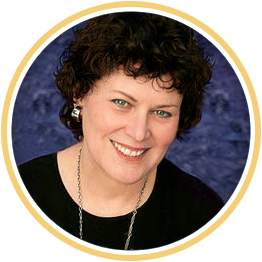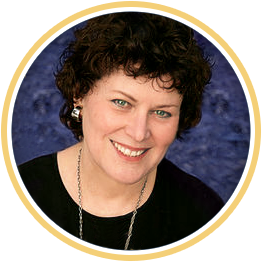 Welcome to Star Pathways…
I'm Elizabeth Jones, Astrologer, Tarot reader and eternal student of many topics of a more esoteric and mystical nature. This said Astrology is my first love and here you'll discover that it is a metaphysical science rich with profound spiritual and inspirational wisdom that can guide you through and better understand the dynamic times in which we live.
Interpreting and understanding Astrology's true meaning and influences can be tricky, to say the least. That's what I am here to do…offer you a lens through which to access the insights and guidance Astrology can provide.
In my several decades of studying Astrology, I have come to know it as an ancient, cosmic language that speaks to the most sacred and also the most mundane aspects of life. As we come to understand this language, it can guide and reveal to us the Cosmic intentions the Universe holds for us.
As you delve deeper into the mysterious world of Astrology, you will see that it also reveals an underlying order to our Universe, an order that is reflected throughout creation. When you tap into and align with this order, you will begin to see more clearly your place and purpose in the Universe, experience greater success in your endeavors, increased ease and peace of mind and over time, begin to feel that you are flowing with and not against the natural currents of life allowing you to connect with the cosmic agendas unfolding now.
My spiritual passion – both personally and professionally – is to keep learning and to share with you about the mysterious universe we live in and unlock its secrets as I'm sure we are meant to do for they hold our hope for the future and for finding our pathway home.
My Grandfather and first teacher said to me many yeas ago that from a spiritual perspective it is a great privilege to be alive now, during the Shift of the Ages. This is something I hold dear as it has helped inspire me many times during my life as I've faced challenges and arrived at crossroads. Having him as my mentor and guide from an early age was a blessing beyond what I can describe. My work, and this site, are dedicated to him.
You can learn more about me here and more about my grandfather and first teacher, Ralph Jones, here.


New Tools for This Time of Planetary Transition

I believe that humanity is in the midst of a major evolutionary transition…
…and to assist you in understanding and connected with the higher frequencie available I have created new tools to inspire, help and support you in navigating the challenges and dynamic shifts of this amazing and dynamic time.
As an Astrologer of 40+ years I've discovered many new and amazing things about Astrology. My sense is that they have always been there waiting to be revealed at the right time. And now, at this most significant turning point in humanitys' evolution, these tools are coming to light, offering us all new ways of accessing the mysteries and depths of our own true nature and our destiny's at this profound time.
My approach is to stay as open as I can to receive this new way to know and view Astrology and then to bring you those insights through innovative and unique tools, designed to help and guide you during this transformative and often challenging time.
As a result I have created a variety of tools giving you access to this "new Astrology" that is relatable and applicable to the challenges we are facing in these dynamic times. From a practical vantage, my hope is that they will bring you new and better options for your life. Spiritually my hope is to offer you ways to bridge the gap between the Cosmic Light that Astrology points to and the Light within your being.
To that end I have a new offering called: StarPathways Beacon where I look at the cosmic and astro-events taking place with insights as to what they mean to you at more personal and spiritual levels. Also included are two Tarot readings about the impact of the astro and cosmic energies for the next month.
Learn more about the StarPathways Beacon here.