StarPathways Beacon ~ Solar Cancer 2022
~ 6/21 to 7/22 ~

Welcome to this new version of the Beacon called StarPathways Beacon (aka "SPW Beacon"). There is so much change happening in the World and in our own lives as we all go through the Transition of Ages. I, too, am going through some major life changes which is one reasons I have changed the Beacon from Quarterly to monthly. You can learn more about what's going on with me here.
What I feel is most important is to get this information out there with the hope of helping you and others to navigate the dynamic cosmic forces in play. To that end I'm offering this version of the Beacon on a donation basis. 
Please feel free to share this link with friends and to post on social media: https://starpathways.com/spw-beacon-cancer-2022/
There are two parts to StarPathways Beacon:
1-The PDF below has Astrological insights for the month.
2-Two Tarot readings in audio format below (scroll down page).
Both of these were created to help you better understand and navigate the intensity of these times plus I offer keys and insights for how to attune to the higher frequencies available to us all.
Last quarter I said that at the higher levels everything is being cosmically prompted by the dynamic waves of energy descending to this realm and that the astrological events carry the current. This continues to be true this month.
This month's message is named: The Call of Your Soul During the Time of Solar Cancer. My hope that you will find it helpful and inspiring too.
Sending you love, light and blessings as we travel these interesting and dynamic times together,
~Elizabeth Jones
SPW Beacon for Solar Cancer: PDF
June 21st to July 22nd
Download PDF here
NOTE: The astro-info on the PDF is not available in audio.
Tarot Readings for Solar Cancer: June 21st to July 22nd
NOTE: Click on the black circle on the far right in the bars below to get the Tarot readings.
Tarot-1: Reading for attuning to the energies present during this time.
Tarot-2: Reading for your question or issue.
Please email if you need support: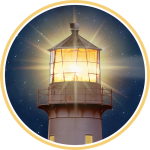 If you would like to offer a donation, which is greatly appreciated, and/or find out more about the changes happening in my world go here.
Tarot One ~ Reading for the Overall Energy for the Time of Solar Cancer: 6/21 to 7/22
TAROT-1: How the energies present this month relate to you personally… 
The Tarot is a wonderful symbolic and mystical reflection of the astrological and cosmic energies that stream forth through the planets during this time.
This reading is designed to give you insights into how these energies are impacting you personally and in your life in subtle and often not so subtle ways. Plus the cards will offer insights for how you can attune to the higher frequencies present which help you in navigating the more intense energies present these days.
During the time of Solar Cancer-6/21 to 7/22-the primary themes relate to nurturing yourself and to bringing a greater emphasis to what you cherish and care about. Hence these themes and qualities may well show up not only in your life during this time but also in these readings.
LISTEN HERE:



1-What is most important for me to focus on this month?
>Internally (inner life): Queen of Swords
>Externally (outer life): The Hanged Man XII
2-What new path or opportunity will show up that I need to be on the lookout for?  Emperor IV
3-Message from Spirit/higher self to help guide and support me during this time: The Star XVII
KEY THEME OF THE MONTH:  Queen of Cups
Tarot Two ~Reading for Your Question or Issue
TAROT-2: Your Question, Issue or Situation…

 
This reading is designed to give you insights into a personal issue or question you have (of your own choosing). This can be about a situation you're dealing with in your life, a work or relationship challenge or something of a more spiritual nature.  
. . . . . . . . . . . . . . . . . . . . . . . . . . . . . . . . . . . . . . . . . . . . . . . . . . . . . . . . . . .
About this reading (please read 1st):
Before listening to this reading, you need to have the issue, question or challenge you wish to gain insights about in mind. Be sure to put it in the form of a question rather than as a yes-no. Basically we're looking at the energy around this question or issue.
Once you know what you want to ask about, be sure to write it down as how you ask is directly related to the insights the cards will give you, as you'll discover.
Know that while you may not relate to everything I say about a card, you will very likely hear some message(s) that feel especially relevant to you and your situation. Pay attention to that!
Also, you may find that when re-listening to the reading later in the month, you hear something that previously you hadn't before but now feels relevant and helpful.
In addition to the original question that you ask, you can also ask a different question later about another issue and then listen to the reading again and gain new and different insights. It's as though you'll hear what I say about the cards from a new angle when you have a new question in mind. So you might want to give that a try
LISTEN HERE:

1-What is this issue about from a Tarot perspective? 6 of Pentacles
2-What is the current challenge of this situation that I need to focus on? 3 of Rods
3-What course of action is required at this time that will move me towards resolving this issue/situation?  8 of Cups
NOTE: As mentioned on the audio I've included two 8 of Cups from two different decks: Aquarian and Hanson-Roberts. 
4-What message does Spirit have for me about this issue/situation? 6 of Cups with The Fool 0