The Star Beacon ~ Solar Aries 2023
~ 3/20 to 4/20 ~
 *Your donations are appreciated*
(Update about what's going on with Elizabeth as of 4/20/23)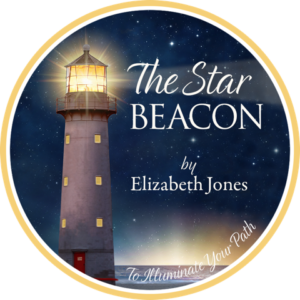 Please note: Unfortunately I won't be doing a Star Beacon for Solar Taurus because I'm busy moving but to a more permanent adorable little cottage! More at the above link. 
"Rising inside of me is something more than I believe myself to be."  ~Unknown
Welcome to The Star Beacon for the time of solar Aries, a time of forward motion and movement. With so much change and turmoil in the World and in our own lives as well as we go through the Transition of Ages, I realized that the Beacon needed some changes too, the biggest being that it is now available on a donatation basis. Please know whatever your donation it is truly appreciated.
You can donate here.
. . . . . . . . . .
There are two parts to The Star Beacon:
1-A PDF that is 4-7 pages (depending on the month) which you'll find below, has Astrological insights for the month (plus the Tarot questions are on the last page of the PDF). Please note: The information on the PDF is available in print only, not audio.
2-Two audio recordings include a Tarot reading (blue bar below) to help you get insights into how the astrological and cosmic energies during this time impact you at more personal and spiritual levels. Second I do a special visualization (teal bar below) designed to connect you to special beings from other realms to help you access the higher frequencies and assistance available each month.
Sending you blessings and light in these accelerated and often intense times,
~Elizabeth Jones
SPW Beacon for Solar Aries: PDF
March 20 to April 20
Download PDF here
NOTE: The astro-info on the PDF is not available in audio.
Tarot Reading + Visualization for Solar Aries: 3/20 to 4/20
NOTE: Click on the white circle on the far right in the bars below to access this month's Tarot reading and visualization.
*Tarot Overview for the Month: Reading that assist you in attuning to the energies present during this time (blue bar).
*Meditation: Meeting the Keeper of the Eternal Flame (teal bar).
Please email if you need support: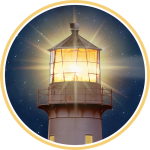 If you would like to offer a donation and/or find out more about the changes happening in my world go here.
Tarot Reading: Equinox Energies Impact On You! (Solar Aries 3/20-4/20)
TAROT: How the energies present this month relate to you personally… 
The Tarot is a wonderful symbolic and mystical reflection of the astrological and cosmic energies that stream forth through the planets during this time. Each year we arrive at four crossroads on our annual journey through the Zodiac: The two equinoxes and the two solstices which is when the Sun changes from mutable to cardinal signs, ushering in a new season. Each of these represents a time of transition and of opportunity. I see them as check-in points. Of these four, the Aries Equinox in March is the most significant since it is the beginning of the new Zodiac year and thus begins a new solar cycle. Let's see what the Tarot has to offer about what you can expect this quarter!
PLEASE NOTE: The sound quality of the Tarot reading isn't too good this month as I'm in a new place that isn't great for recording. So sorry! It'll be better next month.
LISTEN HERE:


1-What card represents my Soul path in the coming 3 months? 2 of Swords
2-What's most important for me to focus on?
-Internally (inner/vertical life): 6 of Rods
-Externally (outer/horizontal life): Page of Cups 
3-What greater potential is possible for me during this quarter even though I may not aware of? 4 of Rods 
4-What message does Spirit have for me as I enter this new season?  The Sun XIX
5-What gift from Spirit will I receive in this season?  Judgement XX 
6-What is the key factor for this reading and this time period?  Temperance XIV 
Visualization for Solar Aries: Meeting the Keeper of the Eternal Flame
Aries Meditation: Meeting the Keeper of the Eternal Flame
About this Month's Visualization  We each carry a spark of the Divine within us. This spark is what connects us to Spirit and grows stronger as we evolve and actively seek to know and embrace the Divine Self within. While this takes lifetimes, as many great teachers have told us, now in this time of accelerated energies on the planet, you can make great progress towards realizing your true and authentic self by recognizing and claiming the Divine spark within. In this meditation you will encounter the Hierophant, a most Holy being.
*NOTE: This visualization is from ACM April 2017
LISTEN HERE:

About donating...
When you donate you set the price based on your ability to pay and the value you receive. But most important to me is that this information gets out there whether you donate or not. To that end please feel free to share this link on social media, your website and with your friends:
https://starpathways.com/star-beacon-gemini-2023/
Thank you so much for your support and generosity.
PLEASE NOTE: This is a one-time donation and NOT a recurring one.