StarPathways Beacon ~ Solar Aquarius 2023
~ 1/20 to 2/18 ~
StarPathways Beacon for Solar Aquarius 2023
Your *Donations-from-the-heart are so appreciated*
(Important ipdate about what's going on with Elizabeth a/o 1/23)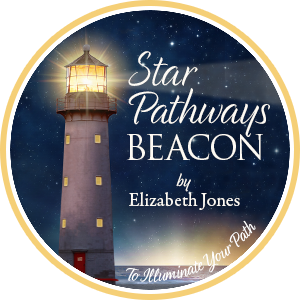 "Aquarius sees possibilities beyond the edge of our limitations."
Welcome to Star Pathways (SPW) Beacon for the time of solar Aquarius, a time of forward motion and envisioning. With so much change and turmoil in the World and in our own lives as well as we go through the Transition of Ages, I realized that the Beacon needed some changes too.  (I'm going through some major life changes which is one reason I have changed the Beacon.)
You can learn more about what's going on with me here. )
A big change with SPW Beacon is that I'm offering it on a donate-from-the-heart basis. Please know that whatever amount you're comfortable donating is received with much appreciation and gratitude.  And if you are unable or not inclined to donate at this time that is fine!  Just enjoy SPW Beacon for free. What I feel is most important is to get this information out there with the hopes of helping you and others to navigate the dynamic cosmic forces in play with greater awareness, ease and grace. To that end please feel free to share with others.   You can donate here.
. . . . . . . . . .
There are two parts to StarPathways Beacon:
1-The 4-page PDF below has Astrological insights for the month (plus the Tarot questions on page 4).
2-A Tarot reading in audio format plus special this month is also a visualization to help you attune to the higher frequencies present now (scroll down page for both). Both of these were created to help you better understand and navigate the intensity of these times while also offering you keys and insights for how to attune to the higher frequencies available to us all.
Plus a bonus meditation/visualization just for the time of Solar Aquarius to assist you in connecting with your Soul Group on the inner planes. Enjoy! (See teal bar below.)
Sending you blessings and light in these accelerated and often intense times,
~Elizabeth Jones
SPW Beacon for Solar Aquarius: PDF
January 20 to February 18
Download PDF here
NOTE: The astro-info on the PDF is not available in audio.
Tarot Reading + Visualization for Solar Aquarius: 1/20 to 2/18
NOTE: Click on the white circle on the far right in the bars below to access this month's Tarot reading and visualization.
>Tarot Overview for the Month: Reading for attuning to the energies present during this time (blue bar).
>Meditation: Meeting Your Soul Group (on the innter planes) (teal bar).
Please email if you need support: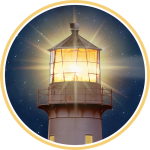 If you would like to offer a donation-from-the-heart and/or find out more about the changes happening in my world go here.
Tarot Reading: The New Wave of Energy & You (Solar Aquarius 1/20-2/18)
TAROT: How the energies present this month relate to you personally… 
The Tarot is a wonderful symbolic and mystical reflection of the astrological and cosmic energies that stream forth through the planets during this time.
This reading is designed to give you insights into how the current Astro and cosmic energies are impacting you personally and in your life in subtle and often not so subtle ways. Plus the cards will offer insights for how you can attune to the higher frequencies present which help you in navigating the more intense energies present these days.
During the 30 days of Solar Aquarius (1/20-2/18) a new wave of cosmic energy is being ushered in during taking us further into the New Age, aka the Age of Aquarius. Many will feel this acceleration of change in their lives as these energies seek expression through them.
Overall, the energies of Solar Aquarius can help you get a clearer picture of what your higher vision is for your life…to see the bigger picture, gain unique perspectives and consider things you don't ordinarily. Let's begin!
LISTEN HERE:


1-What card represents the new wave of energy being ushered now as it relates to me personally? Judgement XX 
2-In what ways will this new wave activate my greater potential that is ready to emerge now? 9 of Swords reversed with The World XXI

3-How have I been preparing for this new wave, perhaps in ways I may not even be consciously aware of? Page of Swords
4-What can the cards tell me about the new opportunities and/or the new path that is opening before me as I align with the new wave?  Page of Pentacles 7 reversed with The Emperor IV
5-How will Spirit support me as the shifts and changes begin to manifest in my life? Queen of Cups with the Magician I
Visualization for Solar Aquarius: Your Soul Group on the Inner Planes
Aquarius Meditation: Meeting Your Soul Group
About this Month's Visualization…
Being on a spiritual path can be lonely at times. From time-to-time it's not uncommon for you to experience being misunderstood or that you're not really being seen or heard for who you are. Yet on the inner planes you are connected to a group of souls who travel near you, not only in this lifetime, but also others. You share a similar vibration with these souls and so feel accepted, supported and loved when in their presence. This visualization was inspired by a dream I had several years ago. In it you will encounter your own Soul Group on the inner planes.
LISTEN HERE:

About donating...
When you donate you set the price based on your ability to pay and the value you receive. But most important to me is that this information gets out there whether you donate or not. To that end please feel free to share this link on social media, your website and with your friends:
https://starpathways.com/star-beacon-gemini-2023/
Thank you so much for your support and generosity.
PLEASE NOTE: This is a one-time donation and NOT a recurring one.