StarPathways Beacon ~ Solar Virgo 2022
~ 8/22 to 9/22 ~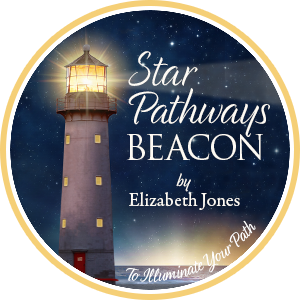 Welcome to Star Pathways (SPW) Beacon for the time of solar Virgo. With so much change and turmoil in the World and in our own lives as well as we go through the Transition of Ages, I decided that the Beacon needed some changes too.  (I'm going through some major life changes which is one reason I have changed the Beacon from quarterly to monthly.  You can learn more about what's going on with me here. )
A big change with SPW Beacon is that I'm offering it on a donation basis. Please know that whatever amount you're comfortable donating is received with much appreciation and gratitude.  And if you are unable or not inclined to donate at this time that is fine!  Just enjoy SPW Beacon for free. What I feel is most important is to get this information out there with the hopes of helping you and others to navigate the dynamic cosmic forces in play with greater awareness, ease and grace. To that end please feel free to share with others.   You can donate here.
. . . . . . . . . .
There are two parts to StarPathways Beacon:
1-The PDF below has Astrological insights for the month.
2-A Tarot reading in audio format plus special this month is also a visualization to help you attune to the higher frequencies present now (scroll down page for both). Both of these were created to help you better understand and navigate the intensity of these times while also offering you keys and insights for how to attune to the higher frequencies available to us all.
Sending you blessings and light in these dynamic and often intense times,
~Elizabeth Jones
SPW Beacon for Solar Virgo: PDF
August 22 to September 22
Download PDF here
NOTE: The astro-info on the PDF is not available in audio.
Tarot Reading + Visualization for Solar Virgo: 8/22 to 9/22
NOTE: Click on the white circle on the far right in the bars below to access this month's reading and visualization.
Tarot Overview for the Month: Reading for attuning to the energies present during this time (blue bar).
Visualization: The Natural Rhythm of Being (teal bar).
Please email if you need support: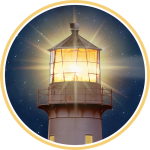 If you would like to offer a donation, which is greatly appreciated, and/or find out more about the changes happening in my world go here.
Tarot Reading for You & the Overall Energy for Solar Virgo: 8/22 to 9/22
TAROT: How the energies present this month relate to you personally… 
The Tarot is a wonderful symbolic and mystical reflection of the astrological and cosmic energies that stream forth through the planets during this time.
This reading is designed to give you insights into how these energies are impacting you personally and in your life in subtle and often not so subtle ways. Plus the cards will offer insights for how you can attune to the higher frequencies present which help you in navigating the more intense energies present these days.
During the time of Solar VIRGO (8/22 to 9/22) the primary themes relate to simplifying, eliminating what you no longer need or serves your higher path/destiny, your health and overall wellbeing.
LISTEN HERE:



1-What is most important for me to focus on this month?
>Internally (inner life): The Star XVII 
>Externally (outer life): King of Swords
2-How can I create my daily life to better serve and align with my spiritual path?  Justice XI
What blocks me from doing so?  Strength VIII (reversed)
3-What do I need to eliminate that I have outgrown and that no longer serves me and/or my spiritual path/destiny?  10 of Cups (reversed)
4-Message from Spirit to help guide and support you during this time: 4 of Pentacles
Visuzlization for Virgo
VIRGO VISUALIZATION: The Natural Rhythm of Being
NOTE: This visualization is designed to help you resonate with the higher frequencies available during the time of Solar Virgo. (Original publication date: September 2018 on AstroCurrents Monthly (ACM).
. . . . . . . . . . . . . . . . . . . . . . . . . . . . . . . . . . . . . . . . . . . . . . . . . . . . . . . . . . .
Preface to this visualization:
From an esoteric view, each Zodiac sign serves as a "cosmic portal" whereby the spiritual qualities, lessons and challenges of each enter this realm and are made available to us. As their energies stream forth we learn, grow and evolve.
Esoterically Virgo represents the "Light that is hidden in matter." This light exists in all things including the core of your physical and etheric bodies and directly resonates with your essential self.
In this visualization you will discover how to establish a link with this special light through your breath with the help of a master teacher.
Please note: I will be saying HE as I refer to this master, though of course, they may be female as well.
"God didn't give you your breath. God is your breath." ~Joel Goldsmith
LISTEN HERE: