A Special Message about the Astrology of 2020 from Elizabeth Jones

 

We live in dynamic and amazing times…
Culturally, socially, politically and spiritually.
You didn't come this far to just come this far…
2020 is a year we are called to become a better version of our selves – culturally, spiritually and globally. This "better version" is actually a higher aspect of what we truly are. Personally your own higher nature/being will meet you wherever you are, ready to help you embody this "better version" paving the way for you to build a life in which you can thrive, even in the midst of the turmoil and chaos happening now on Planet Earth. In fact, especially in this environment for you were born for these times. 
I've spoken with many people who've been sensing they're being called to a new life even though they may not know what that is or how it would look or how to go about creating it if they did.
Yet this powerful desire to somehow create a new life continues to urge you in some new direction. This is because the call is originating in your higher self for it knows the time is at hand for you to become "a better version of yourself" for the cosmic forces are aligned for this to occur and as you do you will be contributing to the higher vision the cosmos have always had for the planet.
2020 is packed with rare Astrological events...
Many Astrologers, intuits and spiritual teachers have been talking about the dynamic nature of 2020 for years, even decades. And indeed there are rare astrological events taking place in this year that have not occurred since before 1500, namely the Pluto, Saturn, Jupiter conjunctions in Capricorn.
These events and others set the stage long ago for 2020 to be the life-changing year that it has become, one in which destinies have been and will continue to be realized, changing and evolving to a higher vibration. And this includes you.
Many old ideologies, patterns and paradigms are breaking down, receding and dissolving while new ones that have been in a process of creation in the etheric realms are now ready to emerge and come forth. In essence a new reality is in the process of being born and this impacts you personally as well as the world at large.
Perhaps many of you have been sensing this for some time, for your Higher Self has been preparing you for this Descent of Light (for this is actually what it is in its purest form) into your consciousness for years and has been getting stronger sense the Age of Light began to take hold in 2012 though as mentioned above the cosmic agendas were put in place long ago. You can read about this here:  Living in The Age of Light
Cosmic support and guidance is here…
…which you can tap into if you know how for we live in a benevolent Universe and the dynamic cosmic energies of 2020 are here to support you in creating a life in which you can realize and experience a greater version of your authentic Self. I call this: Accessing Your Golden Potential which represents what is beyond your current reality and who or what you identify with at this time…yet your Golden Potential is indeed within your reach in this time of accelerated personal and planetary evolution..
Accessing and living your Golden Potential requires a solid foundation…one that can hold and strengthen the potent cosmic frequencies seeking to express in and through you so they can be embodied and anchored on this Earth realm through you. You need a place to stand and a place to retreat to that will strengthen your core. A place where you can nourish the life force within you, physically, emotionally, mentally and spiritually.
A solid foundation requires strong cornerstones…
The concentration of pragmatic Capricorn energies that are so strong in 2020 couldn't be better for helping you to establish the cornerstones needed. But this requires knowing where your weak areas are and then placing greater focus on those. Basically as you do the bolstering of these cornerstones will become the basis of your foundation.
Cornerstones are those areas that are key to you thriving, and especially in these turbulent times.  They included your physical, emotional and mental well-being, feeling secure and safe, your financial health, the support of your friends, family and/or community and more. Each of you will have some areas that are already solid yet it is likely that you have at least one or more areas that need your attention and some reinforcing.
This will create a space that will become your container for holding a broader spectrum of energies and experiences allowing your greater potential to emerge. One that will hold the Light frequencies of your Golden Potential.
It is in and from this place that you'll be able to distinguish between what is real and what is not real…what is yours to do and what is not…who you are ready to become and who you are leaving behind.
As you connect with your greater potential you'll find that you are: Being more disciplined, keeping agreements with yourself, making wiser choices, bringing greater order to your life by establishing systems that strengthen you and help you to manifest your dreams and more. Know that these will require both perseverance and patience, which happen to be two of the higher frequencies of Capricorn!
The keys are yours to hold…
To achieve this it is helpful to have a sense of what is going and how all this is unfolding on at energetic and cosmic levels so that you can align with these energies designed to support you more consciously. Some keys that create a way for you to do this are ancient, such as Astrology, Tarot, meditation, visualization and others. These can help you to tap into and align with these higher energies and to know what to avoid as well as what not waste your time or resources on and so much more.  
As you place a greater focus on and bolster your cornerstones thus strengthening your foundation, your core becomes magnetized enabling you to attract what empowers and inspires you. And it is from here, from this magnetic core, that you'll be able to manifest the life your soul intended for you not only in this lifetime but at this time of dynamic change. From this place you'll be able to give to others what it is that they need as well…courage, hope, inspiration, a sense of purpose and more, while fulfilling your destiny to be part of what is unfolding on this planet, for all those on a path of enlightenment or growth agreed to be beacons of light and healing at this time, though how that looks is unique to each of us. 
Having tools and guidance of what is going on in the cosmos, astrologically and energetically, can help you to move with the dynamic currents and thus co-create a life that supports you and others as well.
In closing…
The cosmic energies of 2020 are reaching down to help you create a life in which you thrive, live with a greater purpose, follow your dreams and become a "better version of yourself" which will help you to be of service to the unfolding of the amazing evolutionary event taking place on Earth at this time.
Lightworkers and those on a path of awakening have a very special calling in 2020 for you incarnated to this time of accelerated evolution and change, even with all its turmoil, chaos and at times frustration and heartache, for a purpose: Your light is needed…your voice is needed…
I invite you to create a foundation for that purpose in 2020 and my hope is to support you along the way.
If you feel drawn to this message and my work I invite you to check out my "flagship"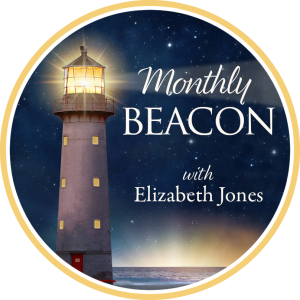 offering Monthly Beacon Astro & Tarot where I discuss the astrological and cosmic events taking place each month. On the Beacon I seek to help you get a feel for these energies and influences, while offering ways for you to align with the higher frequencies present, in order to help you navigate these times. The information given is for the astrological novice and student alike. 
You can try the 1st month at a generous discount and can cancel anytime, so there's nothing to lose by giving it a try. You can learn more about Monthly Beacon here.
I look forward to connecting with you on the Beacon each month.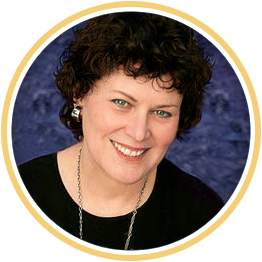 Welcome to Star Pathways…
I'm Elizabeth Jones, Astrologer, Tarot reader and eternal student of many topics of a more esoteric and mystical nature. This said Astrology is my first love and here you'll discover that it is a metaphysical science rich with profound spiritual and inspirational wisdom that can guide you through and better understand the dynamic times in which we live.
Interpreting and understanding Astrology's true meaning and influences can be tricky, to say the least. That's what I am here to do…offer you a lens through which to access the insights and guidance Astrology can provide.
In my several decades of studying Astrology, I have come to know it as an ancient, cosmic language that speaks to the most sacred and also the most mundane aspects of life. As we come to understand this language, it can guide and reveal to us the Cosmic intentions the Universe holds for us.
As you delve deeper into the mysterious world of Astrology, you will see that it also reveals an underlying order to our Universe, an order that is reflected throughout creation. When you tap into and align with this order, you will begin to see more clearly your place and purpose in the Universe, experience greater success in your endeavors, increased ease and peace of mind and over time, begin to feel that you are flowing with and not against the natural currents of life allowing you to connect with the cosmic agendas unfolding now.
My spiritual passion – both personally and professionally – is to keep learning and to share with you about the mysterious universe we live in and unlock its secrets as I'm sure we are meant to do for they hold our hope for the future and for finding our pathway home.
My Grandfather and first teacher said to me many yeas ago that from a spiritual perspective it is a great privilege to be alive now, during the Shift of the Ages. This is something I hold dear as it has helped inspire me many times during my life as I've faced challenges and arrived at crossroads. Having him as my mentor and guide from an early age was a blessing beyond what I can describe. My work, and this site, are dedicated to him. 
You can learn more about me here and more about my grandfather and first teacher, Ralph Jones, here.


New Tools for This Time of Planetary Transition

I believe that humanity is in the midst of a major evolutionary transition…
…and to assist you in understanding and connected with the higher frequencie available I have created new tools to inspire, help and support you in navigating the challenges and dynamic shifts of this amazing and dynamic time.
As an Astrologer of 40+ years I've discovered many new and amazing things about Astrology. My sense is that they have always been there waiting to be revealed at the right time. And now, at this most significant turning point in humanitys' evolution, these tools are coming to light, offering us all new ways of accessing the mysteries and depths of our own true nature and our destiny's at this profound time. 
My approach is to stay as open as I can personally to receive this new way to know Astrology and then to bring you those insights through innovative and unique tools, designed to help and guide you during this transformative and often challenging time. 
As a result I have created a variety of tools giving you access to this "new Astrology" that is unique and applicable to the challenges we are all facing in the hopes they will bring you new and better options for your life. In essence to offer you ways to bridge the gap between the Cosmic Light that Astrology points to and the Light within your being.
My "flagship" offering is Monthly Beacon, a membership site created to give you insights on an ongoing basic. You can learn mor above or by going to MonthlyBeacon.com.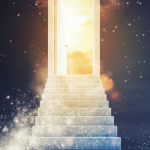 Elizabeth's 2020 Offerings
Learn more at the link
*30-Minute Tarot Readings *2020 Tarot Reading *Monthly Beacon *Astro Event Guide + Report *Gifts for Your 2020 Journey~A Visualization