Heart Donation + About the changes in Elizabeth's life...

During the last few years as the energies have ramped up many things have changed in and around us and as a result of our goals, dreams and priorities have as well.
I've personally been experiencing all of this and indeed my life is in the midst of a major life transition.
What's up with me…
I've lived in the same town for a decade and yet it has never really felt like home. And so the search began a few years ago for my "home" and in the process I considered several places, even a few countries!
A few years ago the Pacific Northwest landed on my radar so strongly that last fall I decided I would go check it out in spring…which I did. And I fell in love with the whole area and especially with the Olympic Peninsula. I've craved living near the ocean for decades which this certainly fulfills…but there are many things, some tangible and some intangible, that made me realize this was it. I'd finally found my spot on the planet!
When I came home I started plotting and planning my course north with my goal being to move this fall.
Now the fun part begins (actually the hard part but it's kind of fun too) as I need to do sooo much to make this happen (downsize, get my house ready to sell, pack, find a place up there and many other things as well). Oh…and keep my business going. All while trusting that what is on the other side will support me in ways I can't even fathom now.
Well it became clear that I would have to eliminate anything that wasn't essential to answering this call in the coming months. Which is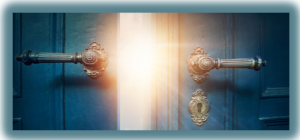 exactly what this is for it was clear that I was/am being called there. I could tell you many stories of how I've been led to this new dream life and destination. I mean…the signs and messages have been most abundant.
One thing I've recently gotten in touch with is that in order to make this happen I'm going to get clear about my own limits and this includes monitoring my time and my capacity to devote to my work.
So back to doing the Beacon…
As many of you know I stopped doing Monthly Beacon last summer. Then I decided I'd offer this information every three months and so the Quarterly Beacon came into being. However…doing QB is actually quite time-consuming and a lot of work. Plus looking ahead 3 months in these accelerated times just didn't feel right. I mean things change so fast these days! And so, given my recent time constraints, I realized I need to let QB go.
However with so much going on in the World I feel quite strongly about continuing to get Astrological and Tarot insights and information out there to support you (and others) in better understanding and navigating the times we're in.
So after some consideration here's what I've came up with…
First, as of this month (Solar Cancer, 2022) I have gone back to the Beacon being a monthly offering, which I'm calling "Star Pathways Beacon" (SPW Beacon). But with a few changes from previous offerings.
Second, and perhaps the biggest difference from the past, is that SPW Beacon is being offered on a donatation basis (please know that your donation is greatly appreciated)!
What's on the new Beacon:
*Included on SPW Beacon is a 3-page PDF with information and insights for what is going on during the month including a message, New Moon/Full Moon info, Key Days, the spiritual focus. And lots of insights as to how to attune to the higher frequencies available.
*PLUS I do two Tarot readings for this time, available in audio format, which you can listen to on the website and/or download.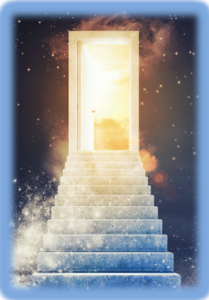 Looking ahead: What's next for my work…
There's something else that I'd like to share about this major life transition I'm in and it's about my work. I've been doing this for 4+ decades. My work has gone through many phases and I feel that this move is positioning me for the final phase of my work…perhaps it could be called "The Legacy Phase". (One of the ways I knew the Olympic Peninsula was the right place for me is that I somehow knew I'd be doing this phase of my life work there.)
Further, and perhaps most important, I have been getting for some time that as we approach 2025, a critical year in the transition to a New Age, the focus of my work is also changing to include offerings/writing that resonate with these powerful energies coming in.
My prayer and hope is that you, too, are feeling and able to respond to the call of your Soul* for it is from this place that we will all be able to best serve the planet as well as personally navigate the intense and life-changing nature of the extraordinary times we are in.
Love and light,
~Elizabeth

About donating…
To be honest it's pretty tricky to embark on such a huge life transition while not earning an income, yet I feel that I will be supported. And that's where asking for your donation comes into play. And you set the price based on your ability to pay and the value you receive. But most important to me is that this information gets out there whether you donate or not.
To that end please feel free to share this link on social media, your website and else where:
https://starpathways.com/spw-beacon-cancer-2022/
Thank you so much for your consideration and generosity.
PLEASE NOTE: This is a one-time donation and NOT a recurring one.